Skip to Content
Womens Insulated
Pick Up a Pair of Women's Insulated Boots
At Work Boot Warehouse, we only sell brands we feel will serve our customers well while they work. Comfort and safety are essential in demanding and potentially dangerous environments. An insulated work boot or shoe is a fantastic way to ensure the workday is both pleasant and safe. Our stores feature an array of brands and styles. Our team members perform careful fittings to ensure our customers get the best shoe possible.

Wolverine® is a well-respected brand that makes high-quality work boots for women. Insulated boots are perfect for women who work in cold or wet environments because they keep their feet dry and warm throughout the day. Our selection of Wolverine® insulated work boots is vast.

Caterpillar® uses a technology called Thinsulate™ to create its insulated work boots. One of their best qualities is they are also waterproof, which gives them twice the value for a discount price when you order them from Work Boot Warehouse.

PrimaLoft® technology makes Timberland Pro® boots a quality choice for anybody who wants a warm and shock-absorbent work boot. At Work Boot Warehouse, we believe safety and comfort are equally important, so we always carry a vast array of Timberland Pro® work shoes and boots.

Insulated boots provide exemplary protection from the elements. Women who work in demanding outdoor and indoor environments can find a wealth of Thorogood® work boots at our Southern California stores. Thorogood® boots are durable and comfortable.

Keen® designs its insulated boots with comfort and safety in mind. At Work Boot Warehouse, we only work with companies who share our commitment to high-quality footwear design. Keen® is one of our most trusted brands.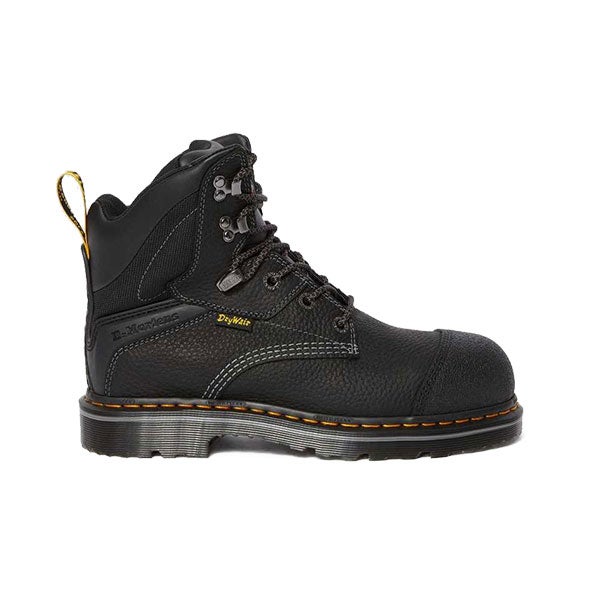 Dr. Martens
Insulated boots keep women's feet dry and warm in cold and wet environments. Dr. Martens work boots and shoes also feature shock-absorbent technology, which ensures they are comfortable throughout the day. Visit one of our stores today to get a pair.

Skechers sells a comfortable work boot with Thinsulate™ technology for enhanced comfort, dryness, and warmth. We are proud to carry this boot in every size and width, guaranteeing our customers can find a pair that fits their feet snugly and makes their workday easier.
Shop at Work Boot Warehouse
Contact Us Today for More Information