Skip to Content
Womens Non-Steel-Toe
Non-Steel-Toe Boots From Work Boot Warehouse
For some people, steel-toe boots are unnecessary. But that doesn't mean they don't require a high-quality work boot. Slip resistance, waterproofing, and insulation all matter. When it comes to non-steel-toe boots for women in Southern California, there is no shortage of options. Come down to Work Boot Warehouse for a custom fitting and a durable work boot.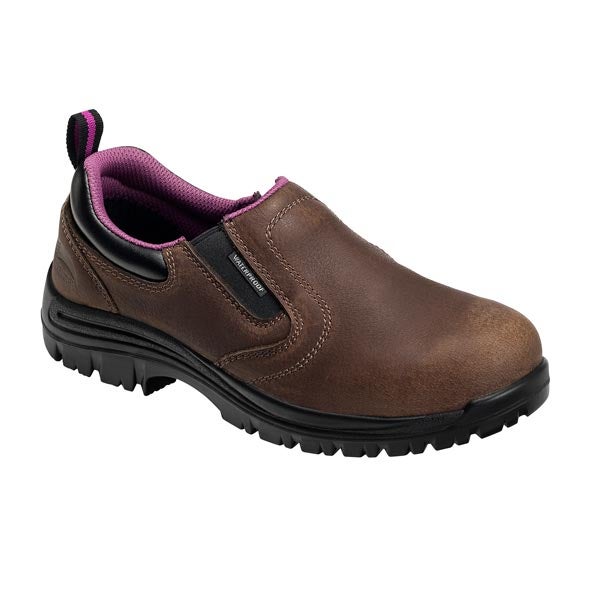 Wolverine® makes durable work boots capable of handling a vast array of working environments. Restaurant workers will find understated high-top boots at our stores. If you require something more heavy-duty, Wolverine® offers it. Visit Work Boot Warehouse today.

Work Boot Warehouse sells a broad array of Caterpillar® work boots at our Southern California locations. You'll be able to find waterproof and insulated boots with slip-resistant qualities in numerous colors and styles.

Timberland Pro® is another company that works hard to provide customers with a vast array of options. At Work Boot Warehouse, we believe choices are as important as quality. Our customers can choose from a wide range of styles at deep discount prices.


Thorogood® makes stylish work boots that emphasize safety and comfort in equal measure. Work Boot Warehouse shares their commitment to customer satisfaction. Come to our store to see for yourself the wealth of choices Thorogood® has to offer.

Non-steel-toe boots still provide ample protection from slipping and falling, wet feet, and more. Our selection of Keen® work boots includes waterproof and insulated high- and low-top boots in various colors and styles.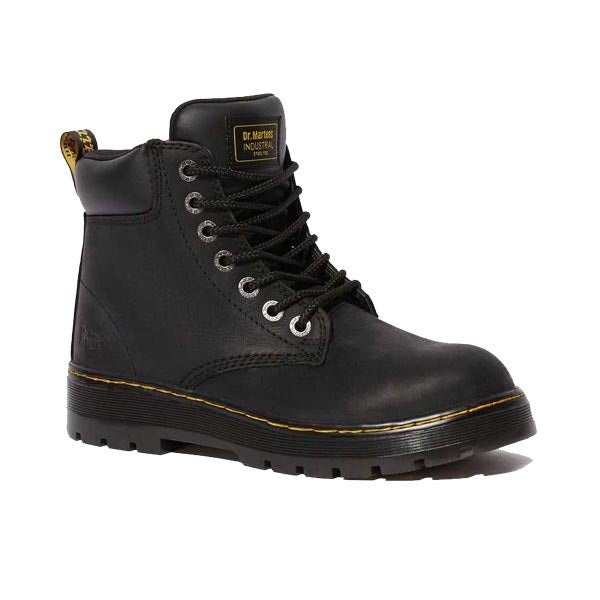 Dr. Martens
Women who want more style and color choices from a non-steel-toe boot should look at our selection of Dr. Martens footwear. They're stylish, and we keep a large variety in stock. Most importantly, they keep workers upright, safe, and dry throughout the workday.
Justin Boots®
For women who require performance, safety, and durability from a work boot, Justin Boots® is a worthwhile brand. These boots include slip-resistant, waterproof, insulated, and even electrical current-proof properties.


Work Boot Warehouse offers a wide selection of work-safe boots without steel-toe technology. Ariat® is an excellent place to start. Even though they do not protect your feet with composite or metal lining, Ariat® has slip-resistant, waterproof, and insulated options, which give workers the safety they require to perform at their best.

We offer a broad selection of Mellow Walk boots to our Southern California customers. This brand is perfect for workers who need reliable work shoes but require something stylish or understated. For instance, they feature plenty of black, slip-resistant shoes, which are ideal for servers or cooks.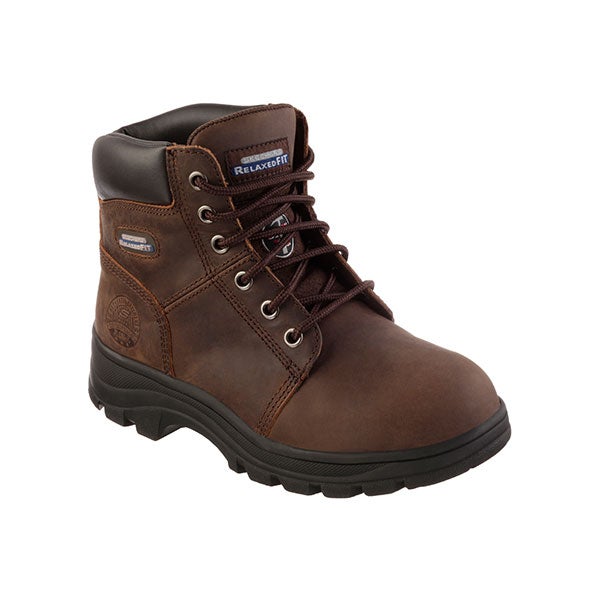 We are proud to offer a range of non-steel-toe boots from Irish Setter. They make reliable and durable work boots with innovative slip-resistant, insulated, and waterproof technology built into a lightweight package. We are confident we can find a good fit for you at our store.

For those looking for work shoes that look like sneakers but function like boots, Skechers is an excellent brand to try. They have numerous women's shoes that will protect them from slipping and falling. Some are waterproof, which helps in wet environments.


Visit one of our Southern California locations to try on a pair of Reebok work shoes. If you want something sporty and do not need a rugged work boot, then we think you'll like our selection of Reeboks.

Like Reebok and Dr. Martens, New Balance specializes in making work-safe shoes with slip-resistant, waterproof, and insulated technology. Come to one of our stores and try on a pair of New Balance work sneakers.
Shop at Work Boot Warehouse
Contact Us Today for More Information