Skip to Content
Mens Non-Steel Toe
Safe and Durable Non-Steel-Toe Work Boots
Not every worker requires a steel-toe work boot. But comfort, safety, and slip-resistance still matter. Work Boot Warehouse has proudly delivered high-quality non-steel-toe boots to Southern California employees in various industries.

Wolverine®'s line of non-steel-toe boots will serve everyone from restaurant workers to meat cutters well. They're slip-resistant and waterproof, and they provide superior protection from common job-related dangers.

Caterpillar® is a famous brand in the industry. We're proud to sell its non-safety-toe boots. Despite the lack of a metal toe protector, they are incredibly durable and provide enough protection for all industries.

Timberland offers stylish, durable, and safe work boots. Even if you opt for a non-steel-toe boot, you will still enjoy top-of-the-line footwear construction and protection from workplace elements.

Thorogood® keeps workers safe in style. Featuring a seemingly endless array of work boots without safety toe construction, our customers have no shortage of options. Whether you work on a construction site or in a grocery store, we've got the boot for you.

Keen® continuously revamps its collection of non-steel-toe boots, which is great for consumers. Workers want choices, and Keen® provides them in the form of numerous colors and styles.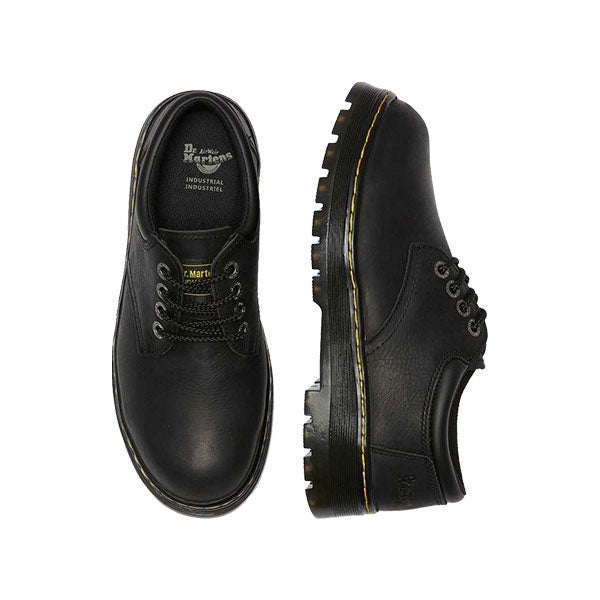 Dr. Martens
Dr. Martens keeps workers safe by offering perfectly-designed non-steel-toe boots. In addition to rugged work boots, Dr. Martens also has a striking pair of slip-resistant leather Chelsea boots that will work correctly in various environments.
Justin Boots®
Justin Boots® specializes in producing western-inspired footwear, including cowboy boots. Safety is paramount, and its shoes deliver it in the form of slip-resistant technology. They are also supremely comfortable.


Ariat® is a high-quality manufacturer of work boots, including non-steel-toe options. Keeping your body upright and your feet dry and free from chronic pain is important. Ariat® boots get the job done.

Mellowalk is popular among workers because of its commitment to lightweight, comfortable work boots. If you don't need a steel-toe boot, give one of Mellow Walk's stylish options a try.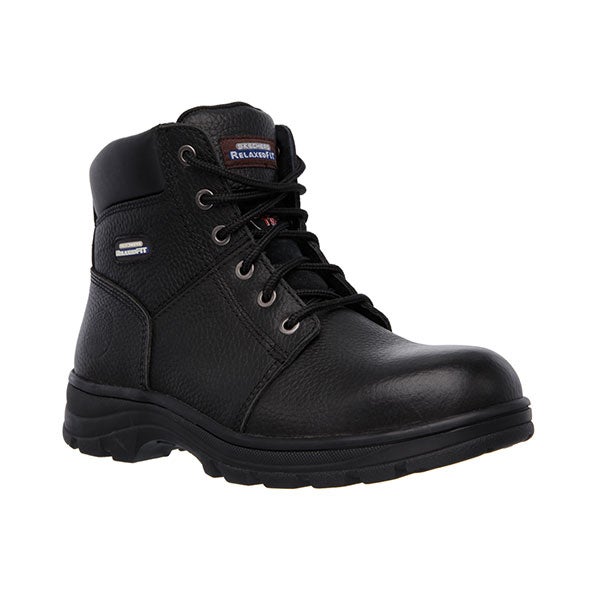 Irish Setter offers non-steel-toe boots to employees who require comfort and safety throughout their workday. You won't slip and tumble even in the wettest of conditions while wearing a pair of Irish Setters.

Work Boot Warehouse specializes in selling affordable yet quality work boots to our customers. Skechers offers some of the most affordable options on the market. But it doesn't sacrifice a sturdy build for a friendly price point.


Reebok makes a line of high-quality work boots that feature everything a service worker requires to do their job safely. Navigate kitchens safely with a slip-resistant, black boot that complies with uniform and workplace safety codes!

You don't have to purchase a pair of boots to invest in work-safe footwear. New Balance is famous for making high-quality sneakers. It has expanded its offerings to provide slip-resistant, non-steel-toe work shoes.
Shop at Work Boot Warehouse
Contact Us Today for More Information