Skip to Content
Womens Hiking
We Sell Brand-New Hiking Boots in Southern California
Are you a hiking enthusiast who loves to explore the beautiful Southern California trails? A brand-new pair of hiking boots will provide you with the traction, insulation, and waterproofing you need to do so comfortably and safely. Work Boot Warehouse sells name-brand hiking boots for women in Southern California. Visit one of our locations today.

Work Boot Warehouse offers our customers with as many options as we can. Wolverine® allows us to do so with various lightweight, waterproof and insulated boots for women. We can size your feet and get you started with a pair of boots you'll love wearing outside.

Timberland Pro® makes a vast array of hiking boots for women. From mixed-media colors to traditional browns and greys, Timberland Pro® has fun with design. We want you to have fun too. Visit one of our stores today before you hit the trails.

Keen® is one of the best brands around for hiking work boots. Women throughout Southern California have trusted us to provide them with Keen® hiking boots at discount prices. Visit us today for custom sizing.

Our store includes a wide selection of durable and comfortable Carhartt® hiking boots. We want you to feel comfortable hiking the hilly terrains, and Carhartt® has a waterproof boot that fits the bill. We provide custom fittings, and we keep Carhartt® boots in stock.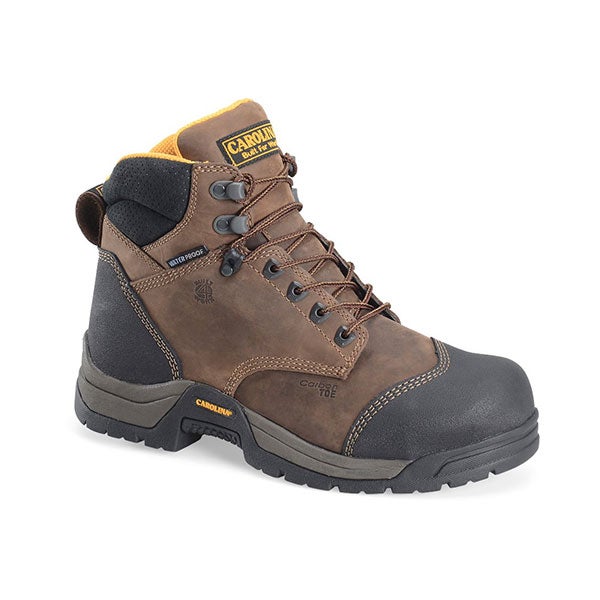 Take a look at our selection of Carolina®-produced work boots. We believe their built-in features make them ideal for hiking conditions.

If you want a classic waterproof hiking boot with a safety toe, then visit our store today. Irish Setter is one of the most trusted names in the hiking boot game, and we keep plenty of them in stock. We'll provide a custom fitting.
Shop at Work Boot Warehouse
Contact Us Today for More Information