Skip to Content
Womens Waterproof
Our Waterproof Work Boots Keep Your Feet Dry
Waterproof boots are a must for anyone who works in wet environments. Fortunately, Work Boot Warehouse sells a broad array of waterproof boots from numerous brands. We perform in-person fittings because we believe a snug fit is essential to guaranteeing comfort throughout the workday. Learn more about the waterproof brands we offer below.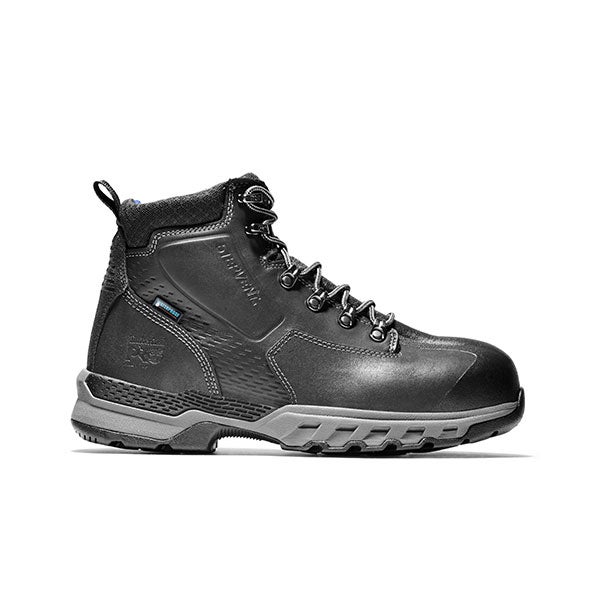 Wolverine® offers two waterproof, composite toe work boots to their customers, and we keep both in stock at our locations. They are durable, slip-resistant, and comfortable. Most importantly, they prevent moisture and standing water from seeping through the boot and soaking your feet. The composite toe protects your feet from heavy objects.

Caterpillar® makes tough, work-safe boots, and their women's waterproof boots are no exception. Not only will a pair of Caterpillar® boots keep your feet dry, but they are also slip-resistant and last a long time. Visit one of our locations today to receive a custom fitting from our experts.

Timberland Pro® incorporates next-generation waterproofing technology into its durable boots. We are a proud dealer of their boots. We believe any customer who purchases a pair will be happy with their decision. Visit our store today to see what the fuss is about.


We provide Thorogood® waterproof boots to our Southern California customers. Thorogood® is committed to making comfortable work boots for women who work in a demanding and wet environment. We always have Thorogood® boots in several sizes and widths at our stores.

Keen® waterproof boots come in various sizes styles, which makes them perfect for women who work in industries of all kinds. We can help our customers find a boot that matches their uniform code and personal sensibilities. Discover why workers throughout Southern California trust Keen® above all else.
Dr. Martens
Dr. Martens is an excellent choice for women who require non-boot options that still provide waterproof and slip-resistant properties. They offer boots and shoes alike in a variety of styles and colors. Most importantly, we carry them at our Southern California locations.
Justin Boots®
Justin Boots® is another excellent option for workers who need a pair of waterproof work boots. They are comfortable, slip-resistant, and they come in various styles. At Work Boot Warehouse, we strive to help our customers find boots that fit their tastes and provide them with the safety they desire.

We are proud to offer Carhartt® work boots to our customers in Southern California. Carhartt® designs their boots to perform in the most unforgiving environments, so we are confident you'll find something that can withstand the rigors of your job.

We strive to offer variety at our stores. Irish Setter is a perfect fit because they provide a range of waterproof work boots in women's sizes. Featuring innovative technology and boasting extreme comfort, we are confident you will find a pair of Irish Setters to make your workday better.
Shop at Work Boot Warehouse
Contact Us Today for More Information