Skip to Content
Mens Slip-Resistant
We Sell High-Quality Slip-Resistant Boots
Employers and state law often require slip-resistant boots or shoes. But Work Boot Warehouse doesn't believe purchasing slip-resistant boots should break the bank. Our Southern California company offers deep discounts on boots that prevent slipping and falling on the job. Choosing a high-quality boot will create a more comfortable workday, so contact us today.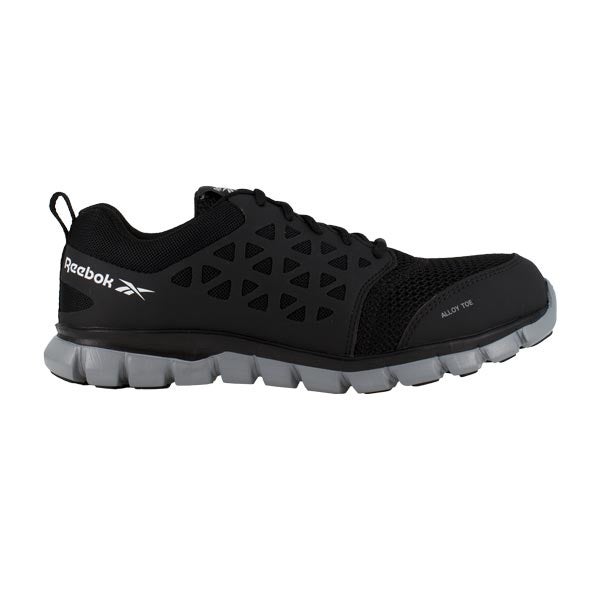 For a high-quality, slip-resistant work boot, check out Wolverine®. We carry several boots and shoes from this brand that will last a long time and keep you safe while you work.

Work Boot Warehouse has a wide array of Reebok shoes available at our stores. When it comes to protecting yourself in the workplace, nothing beats a pair of Reeboks.

It is crucial to stay upright as you perform potentially-dangerous tasks. Timberland Pro® is more than up to the task. They deploy innovative technology to prevent slips on even the wettest and iciest of terrains.

Work Boot Warehouse is proud to offer Thorogood® boots at our store. If you need a quality pair of slip-resistant boots, we believe Thorogood® is an excellent option. Visit one of our locations today.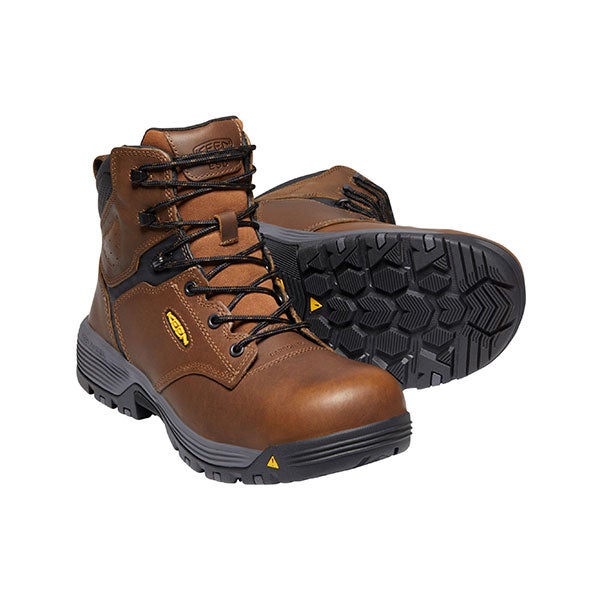 Caterpillar® is one of our favorite brands, and we think you'll love them too. We always keep a wide range of slip-resistant boots and shoes in stock because they are popular, durable, and extra-protective.

Keen® work boots come in different styles, but all of them provide outstanding slip-resistant qualities. We can find a boot that fits well and keeps you safe throughout the day.
Dr. Martens
Dr. Martens is an outstanding choice for any worker who needs a safe boot to wear in slippery conditions. They offer steel-toe and non-steel-toe boots.

If you love the style, comfort, and fit of New Balance shoes, then slip into a pair of their slip-resistant work shoes. They will keep you comfortable and safe throughout your shift.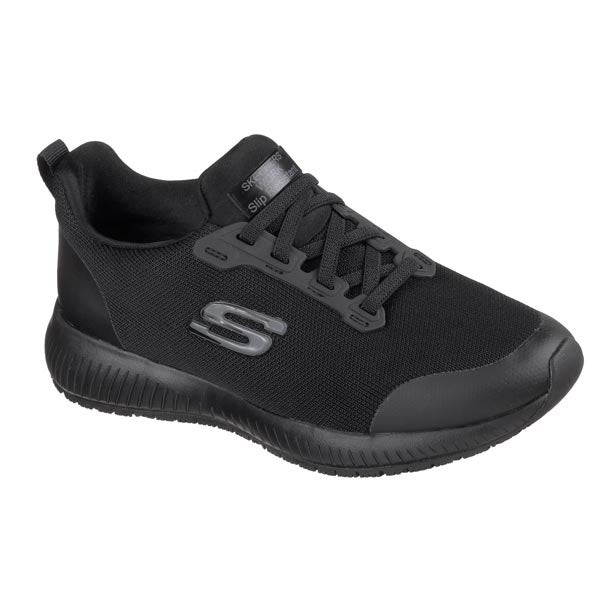 Skechers have made stylish, yet affordable work shoes for years, and we are proud to offer them to our customers. Visit our store today to get started.
Genuine Grip® Footwear
Genuine Grip makes affordable work shoes that can tackle even the slipperiest conditions. Whether you work in a restaurant or a grocery store, we can help you stay upright and safe.
Shop at Work Boot Warehouse
Contact Us Today for More Information