Skip to Content
Mens Waterproof
Keep Your Feet Dry With Waterproof Work Boots
If you work in a frequently-wet environment, investing in a pair of waterproof boots or shoes is an excellent idea. Throughout Southern California, Work Boot Warehouse has helped workers work more comfortably. Say goodbye to wet socks and feet today. We offer various brands for your convenience.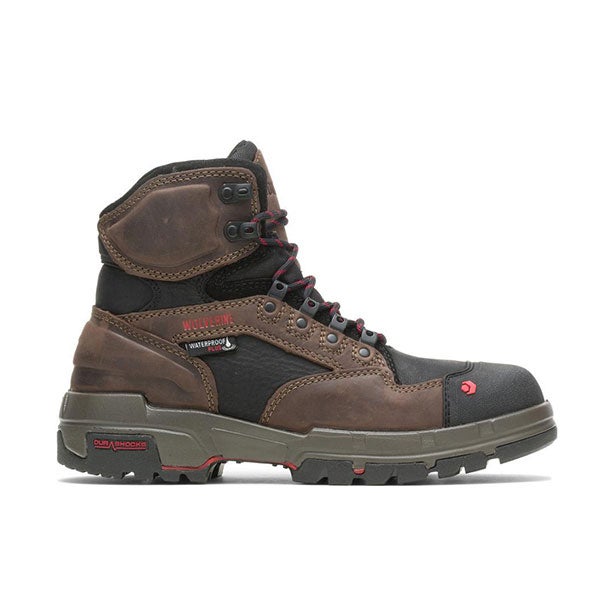 Wolverine® creates high-quality work shoes that boast outstanding waterproof ratings. More importantly, they design their products with durability in mind. As a result, Wolverine boots last a long time, and you won't need to purchase a replacement any time soon.

Caterpillar® is synonymous with rugged toughness, and its shoes and boots are no exception. Discover why construction, restaurant, and service workers all place their trust in this brand for waterproof work shoes.

Not only does Timberland Pro® create insulated boots, but they also incorporate next-generation waterproofing technology into its boots. A pair of waterproof and insulated boots keeps the wearer dry even when they're ankle-deep in standing water.


Work Boot Warehouse is proud to offer Thorogood® waterproof boots to our Southern California customers. Thorogood® is as dedicated to quality as we are. They accomplish their goals by delivering superior products and variety. Choose from a range of great options!

One of the best qualities of Keen® work boots is they come in wildly different styles. That means we can help you find a boot or shoe style that reflects who you are while providing superior waterproof protection. Safety is paramount. But if fashion is a concern, you can't go wrong with Keen®.
Dr. Martens
Quality is important to us, and we know it matters to you as well. Dr. Martens is an excellent choice for anybody who wants to take advantage of everything a waterproof boot has to offer. This company even provides a slip-resistant and waterproof boot with steel-toe construction.
Justin Boots®
Justin Boots® is the place to go if you work in regular contact with electrical hazards. But they also sell several boots that prevent water and moisture from seeping into your socks. Plus, Justin Boots® draws inspiration from the West, so cowboy boot lovers can get what they need from this company.


Rugged performance and durability are synonymous with both Carhartt® and Work Boot Warehouse. We are proud to outfit our customers with Carhartt® work boots, which provide ample waterproofing and extreme day-long comfort.

Purchasing a waterproof work boot shouldn't be difficult. Irish Setter makes it easy by offering a wide range of options. We know how important variety is, so we make sure to carry everything in Irish Setter's impressive collection.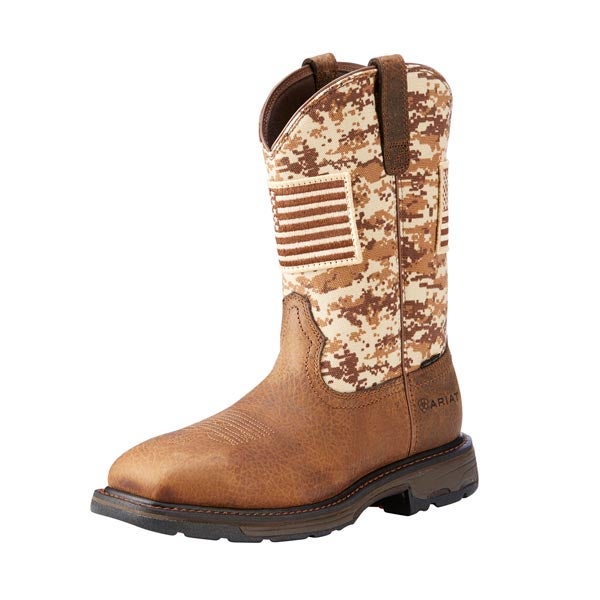 Ariat® is an excellent choice if you need a waterproof work boot, but you don't want a clunky-looking shoe. For instance, Ariat® sells a slip-resistant Chelsea boot that is also supremely waterproof. Even if fashion isn't a concern, Ariat® is a great choice based on quality and variety alone.

Skechers offers some of the most affordable boots around. High-quality waterproof work boots don't have to break the bank, and Skechers proves it each day. Whether you work in a restaurant or grocery store, a pair of waterproof Skechers will deliver comfort, safety, and, most importantly, dryness.
Shop at Work Boot Warehouse
Contact Us Today for More Information